0,22 kg per Person per Day, 2019

49 x 73.5 cm
digital C-print

From the "Plastified" project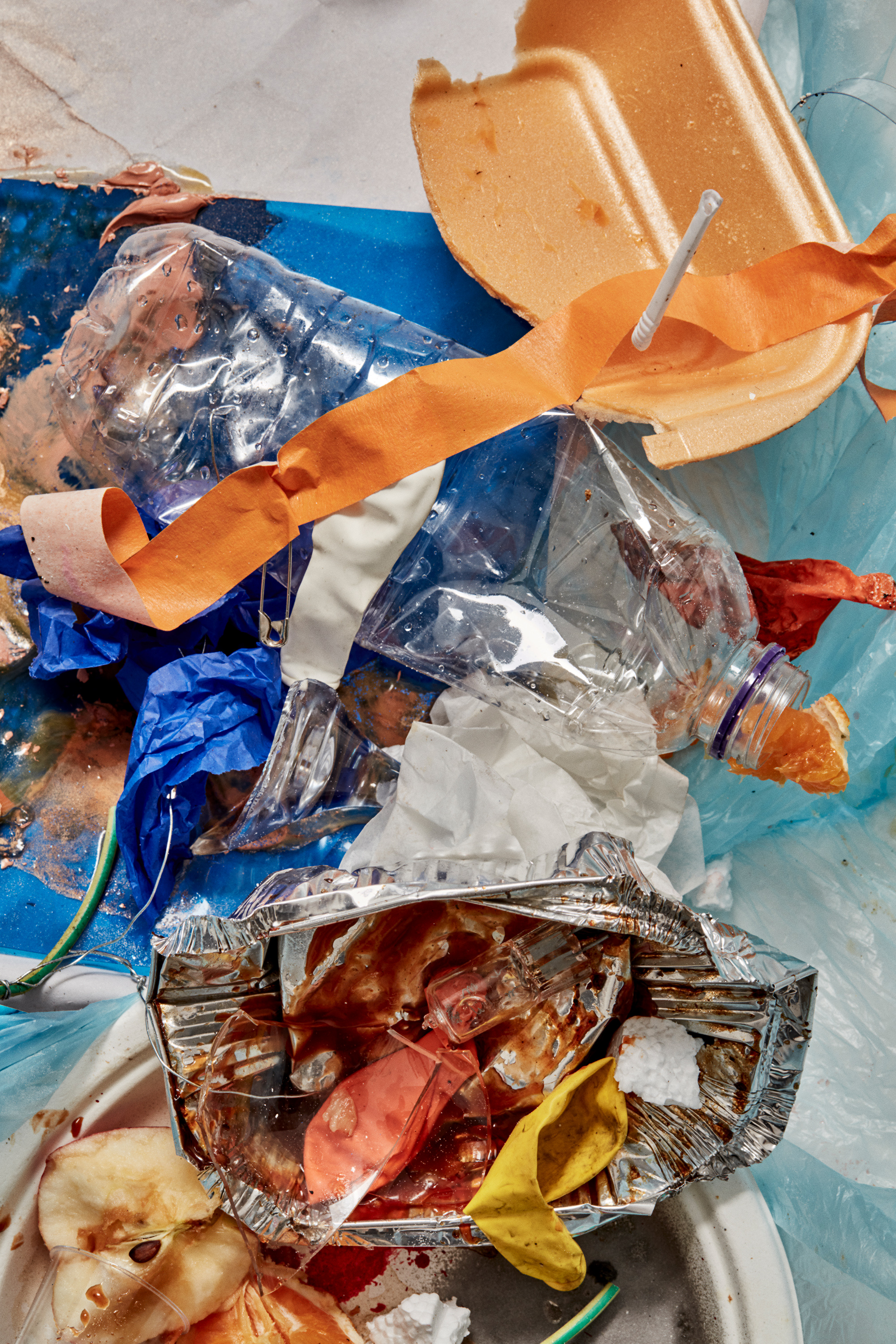 ---
---
According to Jenna Jambeck, Professor of Environmental Engineering from University of Georgia, "An estimated 5-13 million tons of plastic enter our oceans each year from land-based sources" (Plastic waste inputs from land into the ocean, Science, 2015, p. 768-771). The Ocean Conservancy estimates, as much as 150 million metric tons of plastics are already circulating in our oceans. These numbers, however, are broadly arbitrary, and in reality they are rapidly growing, because the plastic production and consumption continues in order to satisfy the needs of the single-use powered economies.
The project "Plastified" comments on both the producers and consumers' detrimental recklessness and the commonplace disregard for the immediate environment we live in. It shows the hazardous impacts of 'growth'. Observing the London streets overflown with uncollected litter and tracing the issue back to the research and facts about the man-made waste and plastic pollution became the crucial starting point for this project. The photographs zoom into the problem and try to imagine how our oceans and rivers would look like in the near future if the careless growth and rubbishing the surroundings continues.
There's no ecosystem left being unaffected by ongoing and growing pollution, that threatens the entire humankind and other species existence.
About the artist:
AENNOR
is a female art collective based in London founded in 2018 by the artists who share passion for tentacular thinking, practices of becoming-with and exploration through mixed-media: video, photography, sound, performance and installation.
By questioning human exceptionalism, we try to envision the new narratives of resilience, reciprocity, affective mechanisms and ecological matters of care. We are curious about inter-species relationship, complexities of ecosystems and the diversities of organic and inorganic matter around. In the attempt to engage with those, we seek fuzzy, ambiguous, odd couplings and experiment with the varied artistic modes of developing nonlinear stories.
Our work is informed by current debates in ecology, speculative feminism, queer theory, multispecies justice, and addresses the sympoietic possibilities of relating to and evolving with one another, of experiencing more than human worlds.
www.aennor.com